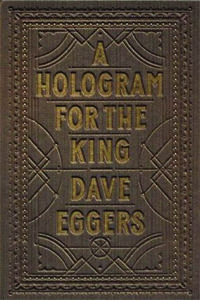 Whether you're a short-haul or long-haul trucker, we've bet you've heard one too many radio commercials or are tired of dealing with changing stations due to differing airwaves. So, how about giving your radio a break and trying  an audiobook? We've created a list of what we think are going to be some of the best movies based on books coming to theaters in 2016. Check them out before they hit the big screen!
The List: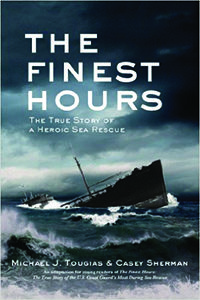 The Finest Hours: The True Story of the U.S. Coast Guard's Most Daring Sea Rescue, by Michael J. Tougias.
In the winter of 1952, a ferocious Nor'easter is pounding New England with howling winds and 70-foot seas. Two oil tankers get caught in the violent storm off Cape Cod, its fury splitting the massive ships in two. Back on shore, four young Coast Guardsmen are given a suicide mission—save the lives of more than 30 seamen—and they must do it in a tiny lifeboat.
The Finest Hours hit theaters on January 29th, and features Chris Pine, Ben Foster, and Casey Affleck. See the trailer here.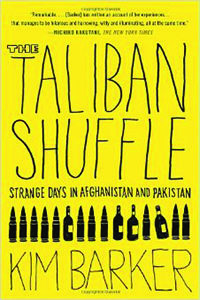 The Taliban Shuffle, by Kim Barker
Barker uses her wry and incisive voice to expose the absurdities and tragedies of the "forgotten war." The journalist's memoir recounts her darkly comic experience while covering the war between Afghanistan and Pakistan in 2002.
Barker's memoir will open in theaters as "Whiskey Tango Foxtrot" on March 4th, starring Tina Fey. Click to see the trailer.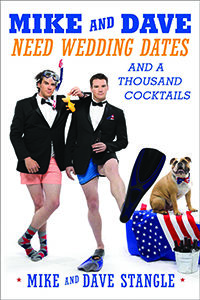 Mike and Dave Need Wedding Dates: And a Thousand Cocktails
When Mike and Dave turn to the "activity partners" section of Craigslist to find dates for their cousin's upcoming wedding, their ad goes viral:
"My brother and I are looking for wedding dates for our cousin's wedding.
We've been told by the bride that bringing dates is "mandatory" so we "won't harass all of my friends all night" and "stay under control." Rather than ask some fringe women in our lives to go and face the inevitable 'does this mean he wants to take it to the next level?!' questions, we'd rather bring complete strangers and just figure it out…
We're both in our 20s, single, dashingly tall, Anglo-Saxon, respectfully athletic, love to party, completely house trained…love our mother, have seen Love Actually several times…raw, emotional, sensitive, but still bad boys.…You should be attractive or our aunts will judge you, but not TOO attractive or one of our uncles might grope you."
Their book recounts what happened after the post took over the Internet and is filled with other laugh-out-loud accounts of their youths.
Coming to theaters July 8th, starring Adam Devine, Zac Efron, Anna Kendrick, and Aubrey Plaza. Watch the trailer.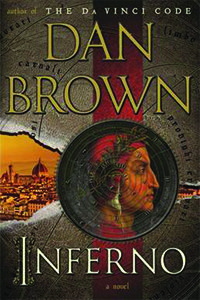 Inferno, by Dan Brown.
If you love books filled with art, history, literature and thrills, then this is the book for you.
Harvard professor Robert Langdon awakens in an Italian hospital with no recollection of the past 36 hours, including the origin of an object hidden in his belongings. With a female assassin trailing him through Florence, Langdon relies on the help of his resourceful doctor, Sienna Brooks. The two embark on a harrowing journey, unraveling codes that are the work of a brilliant scientist whose obsession with the end of the world is matched only by his passion for one of the most influential masterpieces ever written, Dante Alighieri's The Inferno.
Coming to theaters, starring Tom Hanks and Felicity Jones, October 14th.
A Hologram for the King: A Novel, by Dave Eggers.
Pursuing a last-ditch attempt to stave off foreclosure, pay his daughter's college tuition, and finally do something great, a failed American businessman travels to Saudi Arabia in hopes of selling his idea to a wealthy monarch.
Coming to theaters in 2016, starring Tom Hanks.
**Note: Truckers, remember that covering your ears, including ear buds in your ear, is illegal and can result in a ticket. Devices that cutoff or stifle your hearing to external noises that may warn you of something are not allowed. You must be able to hear and respond to warnings like sirens and horns.