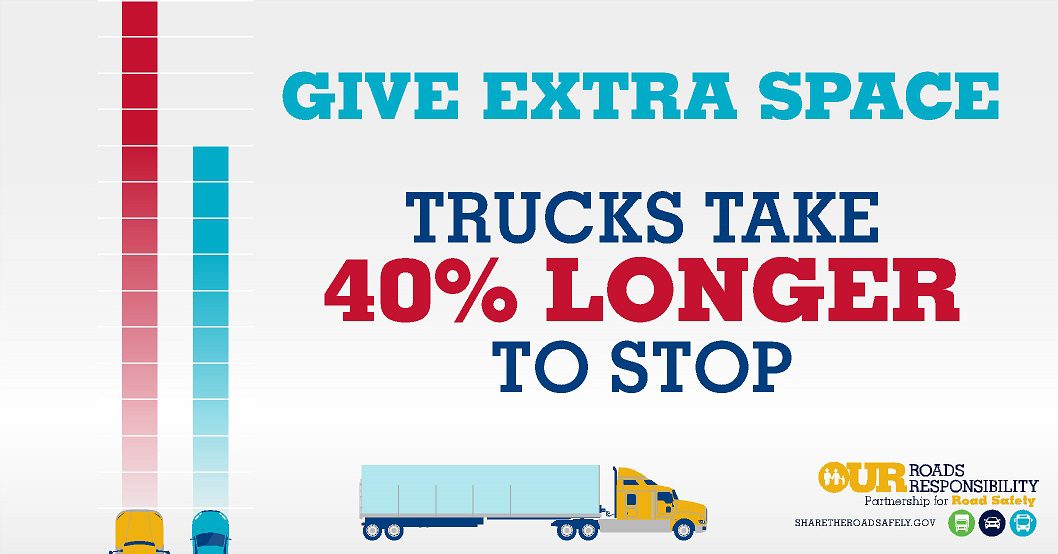 Truck Writers' 2017 blog series is aimed at providing truckers with the information needed to increase safety awareness. While we recognize that roughly 80 percent of crashes involving a truck are caused by passenger vehicles, our country needs the participation of truckers to work toward zero deaths.
According to The Large Truck Crash Causation Study, five percent of 2008 truck crashes occurred when the Commercial Motor Vehicle (CMV) driver was following the lead vehicle too closely.
This post touches on a few recommendations to improve following distance within your operation. The following recommendations should allow for safe braking and aiding in unexpected occurrences on the road.
Following Distance Recommendations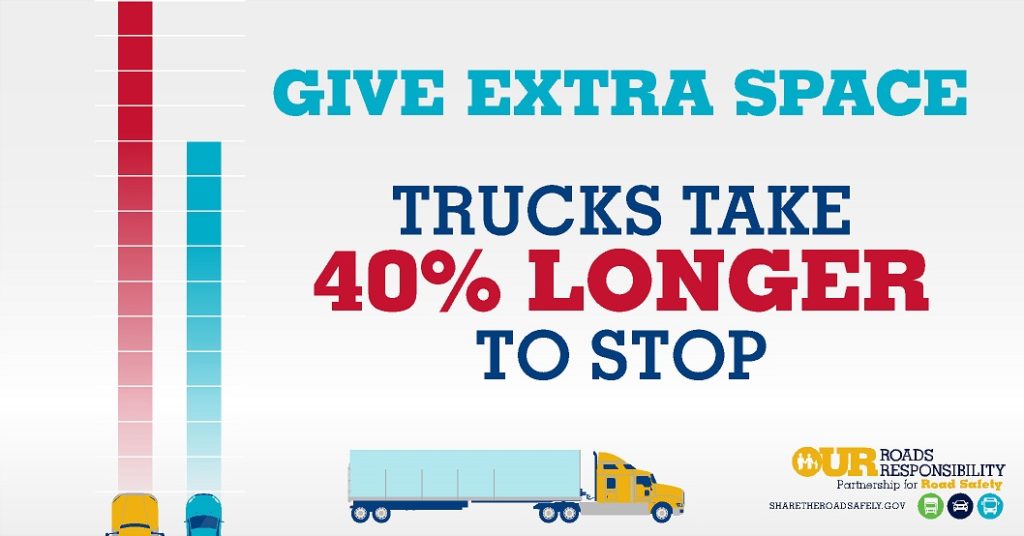 Did you know that the average stopping distance in ideal conditions for a loaded tractor-trailer is 196 feet when travelling at 55 mph? That's an additional 63 feet, compared to a passenger vehicle.
Therefore, large trucks should follow these guidelines when it comes to following distance:
Traveling <40 mph: Allow at least one second for every 10 feet of vehicle length between you and the leading vehicle.
Traveling >40 mph: Allow at least two seconds for every 10 feet of vehicle length between you and the leading vehicle.
Stopped: Stop roughly 20 feet behind the leading vehicle at all stops (traffic lights, stop signs, railroads, etc.).
Following Distance in Adverse Conditions
Be sure to at least double your following distance when the roads are slick or visibility is limited. It is also wise to make your truck more apparent to other vehicles on the road by turning on your headlights.
The trucking community can help with the effort toward zero deaths on U.S. roadways by adhering to the above recommendations on following distance.
Truck Writers works with its partners in the transportation industry to develop a safety culture within the workplace. To learn more about Truck Writers' safety and compliance offerings, click here.