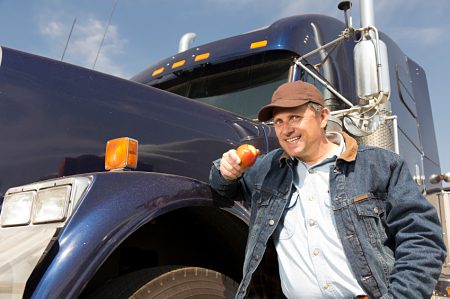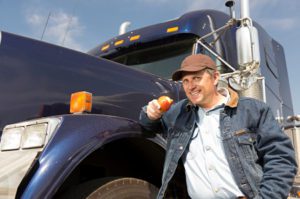 The lifestyle of a trucker can be very stressful; time pressure and tight deadlines are the norm. Most truck drivers resort to eating food they can easily grab and eat while driving, and that usually means fast food.
Unfortunately, fast food as a steady diet is not good for anyone's health. Waiting until the last minute to find food usually results in reaching for something fried, saturated in sodium, full of preservatives and with little or no nutritional value.
The solution is to eat more nutrient-rich food that will nourish your body and give you more energy without the long-term health risks of illnesses like obesity, high-blood pressure and diabetes.
Here are some strategies for sticking to a healthier diet while on the road.
Consider taking the time to find fast-food alternatives.
The prevalence of local food eateries that serve local, fresh, wholesome food is on the rise. Look for restaurants that serve fresh food quickly and offer whole foods, fresh veggies, salads, soups and other tasty fare. Many new diners offer tasty burritos, bowls, smoothies, fresh juices and homemade baked items.
Store snacks in your vehicle.
Portable coolers and mini-refrigerators make it easy to stop at grocery stores to purchase fresh food consistently. And don't forget to stay hydrated with lots of water!
Purchase frozen produce (if possible)
Many truckers find that they are able to come up with some pretty delicious meals using a slow cooker in their semi; having frozen vegetables on hand make it easy to cook healthy.
Try easy-to-grab smoothies and juice purees.
Pre-made smoothies and juices are a delicious, healthy on-the-go snack. Just be careful to buy items that are not packed with additional sugar, calories, artificial coloring and preservatives.
Look for seasonal fruit and vegetables that are often less expensive.
Seasonal items must be moved quickly and stores often price to sell. Take advantage of local, fresh, seasonal items for a delicious variety of whole foods.
Learn to eat raw.
Raw foods – such as fruits, veggies, nuts and raw energy bars made from minimal, pure ingredients don't require any preparation or cooking. They're naturally nutritious and delicious!
Make healthier choices.
Sometimes you don't have a choice; after all, it is pretty unrealistic for long-haul motor carrier drivers to avoid fast food altogether. When that happens, try to make healthy choices such as salads, grilled chicken meals, submarine sandwiches and Fresno-style burritos and bowls are good alternatives.
Being healthy while constantly on the road can be difficult. Try to plan ahead and make smarter choices; eating regularly will help you eat less, have more energy and keep you satisfied longer.