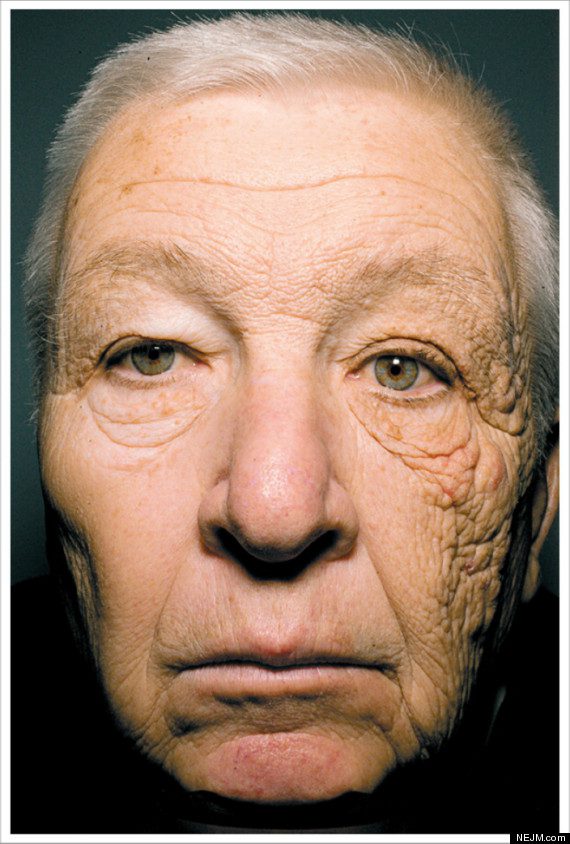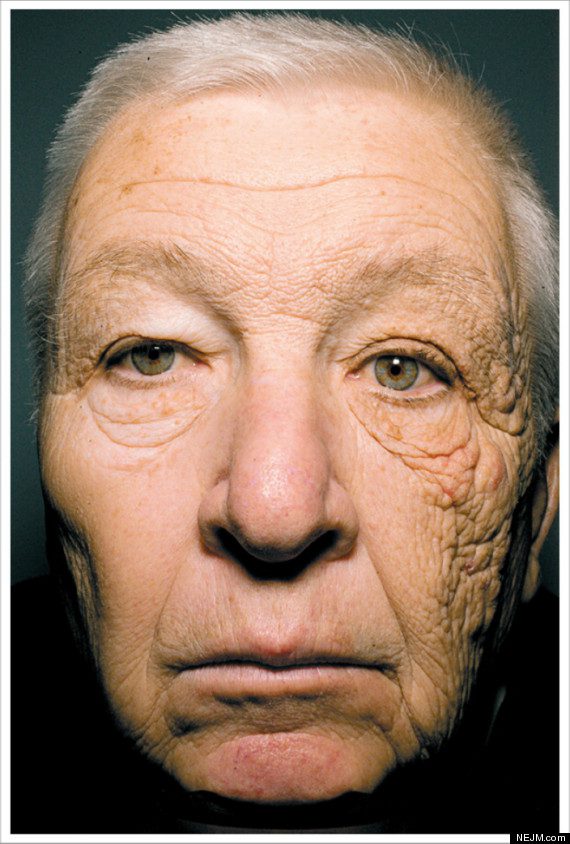 Trying to stay healthy and fit on the road is definitely a challenge. However, there are many social media groups dedicated to helping truckers achieve their health goals.
Diet.
If you're one of those who thinks consistently cooking healthy meals in your cab is impossible, it's time to think again. Summer is the best time to find affordable, in-season fruits and vegetables.
Sample Meal:
Breakfast – Yogurt parfait with Greek non-fat yogurt, granola, and fresh fruit.
Lunch – Turkey burger with avocado and a side of beans.
Dinner – Skillet chicken with carrots, broccoli, snap peas, mini corn, and low-sodium Teriyaki.
Snack – Whole grain crackers, cheese, and sliced apples.
Check out @CookingBig on Twitter or Facebook to find more meal ideas.
Hydration.
We've already had some unbearably hot days in Minnesota. It's important to maintain a steady flow of liquids in order to avoid dehydration. However, you still need to be conscious of what you're drinking. As @_healthytrucker tweeted, a lot of drinks (i.e., lemonade, sports drinks, pop, etc.) have hidden sugars. BONUS: Consuming liquids will not only help with hydration, but it will also help your muscles.

Exercise.
Sitting around all day negatively impacts your joints and muscles. Summertime is the best time to get out of your truck and stretch. The Twitter handle @healthy_trucker provides quick exercises and stretches designed specifically for those on the road.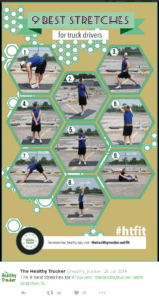 Skin Health.
If you've been on the road long, then you've probably learned the hard way that windows won't protect you from the sun. It's very important to apply SPF 30 before heading out on the road, and then stopping to reapply every couple of hours, especially if you've been sweating.
If you're fair skinned, then you may even want to consider wearing long sleeves while driving. Oftentimes, clothing is the best way to protect your skin from dangerous UV rays.
If you don't think the sun poses that big of a threat to truckers, check out this Huffington Post story on truck driver Bill McElligott in 2012. McElligott has unilateral dermatoheliosis, meaning he has severe sun damage on one side of his face.
Truck Writers cares about the well-being of your truckers. Please contact us today at 1-800-634-8612 for more information on trucking insurance. You can also visit our website to find Safety & Compliance materials.